About us
The current area of our farm is over 100 ha and is constantly being expanded. We grow about 200,000 trees and 200,000 berry shrubs annually.
Apple trees account for 80% of all the trees grown. Most of these trees are licensed varieties which are grown on rootstocks: M-26, M-9, P-16, P-59, P-14 and M-7. The rootstocks are derived from own stool beds (completely virus free). The stool beds have been established using the nursery stock purchased from Ośrodek Elitarny Materiału Szkółkarskiego in Prusy. We obtain scions from own scion wood or import them from abroad. In 2012, we signed a licence agreement to grow the Wilton's Red Jonaprince trees.
Cherries account for 15% of total tree production. They are grown on generative rootstocks, such as Sweet cherry and mahaleb cherry, and on vegetative rootstocks, such as Colt, Gisela 5 and F12/1. Bush sour cherry (pol. Łutówka) is the dominant sour cherry variety. The dominant cherry varieties are: Kordia, Burlat, Vega, Regina, Summit Techlovan.
The plums, peaches and apricots grown on the Wangenheim Prune and cherry plum rootstocks account for 5% of total production.
Our offer also includes berry plants: black, white and red currants; white and red gooseberries, hazel and chokeberry. In autumn 2009, Zbigniew Jankowski obtained a licence to grow the Tisel and Tiben currants.
We also offer generative rootstocks obtained from seeds which are derived from own mother orchard: Sweet cherry, Wangenheim Prune and Caucasian pear.
We make every effort to ensure that our plants are of the highest quality and meet all customer requirements.
Our sales markets include: Poland, Germany, the Netherlands and the former USSR countries. Please see our trade offer below.
Zbigniew Jankowski Fruit Tree and Shrub Nursery is a well-established business.
Mgr inż. Zbigniew Jankowski – graduate of the Warsaw University of Life Sciences, co-founder and member of the Polish Nurserymen Association (pol. Zrzeszenie Szkółkarzy Polskich), son of Janusz and grandson of Ludwik – both of which were engaged in nursery activities for a total of 50 years.
After the death of Janusz, Zbigniew's mother, Sabina, took over the Nursery and passed on her skills, knowledge and experience to her three sons: Lech, Tadeusz and Zbigniew. Zbigniew operated a gardening business independently since 1978. The Nursery has been operating successfully on both the national and international markets. The founder of the Nursery, Zbigniew Jankowski, died at the beginning of 2013. His wife, Bożena, a graduate of the Warsaw University of Life Sciences (Faculty of Horticulture) and his son, Maciej, a graduate of the University of Life Sciences in Lublin, continue to run the business.
Specialist assistance is also provided by: Katarzyna (a graduate of the Warsaw School of Economics) and Zbigniew's cousin, Robert Dąbrowski (a graduate of the Warsaw University of Life Sciences), who is responsible for the distribution process.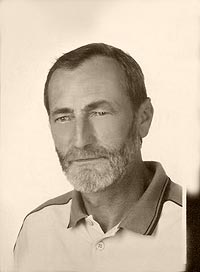 The highest quality of the trees and shrubs provided by the Nursery is ensured through its membership of the Polish Nurserymen Association and supervision from the State Plant Health and Seed Inspection Service (pol. Wojewódzki Inspektorat Ochrony Roślin i Nasiennictwa) in Warsaw, Branch in Płock.
Production offer

AUTUMN OFFER 2021
FRUIT TREES
SOUR CHERRY TREE
ŁBUSH SOUR CHERRY (mahaleb cherry)
PEAR TREE
PLUM TREE
AMERS (Wang)
PRESIDENT (cherry plum, Wang)
TOPHIT (cherry plum, Wang)
COMMON PURPLE PLUM (cherry plum, Wang)
APPLE TREES
| | |
| --- | --- |
| VARIETY | ROOTSTOCK |
| ALWA | M-9 |
| CORTLAND WICKI | M-26 |
| GALA MUST ® | M-9, M-26, P-14 |
| GALA SCHNIGA SCHNICO(S) | M-9, M-26 |
| GALA SCHNITER | M-9, M-26 |
| GOLDEN DELICIOUS REINDERS ® | M-9, M-26 |
| GOLDEN PARSI DA ROSA | M-9, M-26 |
| IDARED | P-60, M-26, P-14 |
| JONAGOLD DECOSTA | M-9, P-60, M-26 |
| KING ROAT RED DELICIOUS | M-9, M-26 |
| LIGOL RED | M-9, P-60, M-26 |
| LOBO | M-9, M-26 |
| MUNA | M-9, P-60, M-26 |
| PAULARED | P-60, P-14 |
| RED BOSKOOP | M-9 |
| RENO 2 ® | M-9, P-60, M-26 |
| SANDER | M-9, M-26 |
| WILTON'S STAR (SELECT) | M-9 |
THE TREES ARE AVAILABLE AS:
MAIDENS
KNIP-BOOM
7-MONTH TREES
FRUIT SHRUBS
CURRANT
RED: RONDOM
BLACK: TISEL®, TIBEN®,
Contact form
Kwalifikowana Szkółka Drzew i Krzewów Owocowych
Bożeny i Macieja Jankowskich

Trakt Kamiński 30A
09-530 Gąbin
POLAND

tel 0048 24 277 22 16
tel/fax 0048 24 277 13 29

Bożena Jankowska
0048 605 27 92 95

Maciej Jankowski
0048 697 682 710
0048 601 93 74 88

e-mail: kontakt